This is how it's done at the Selmer factory.
Well, I said it in my last post and Chris has gone and proven me right. These new videos are of his Underground band and Chris playing his new gold lacquer Selmer Mark VI. You can see his previous horn, a silver Selmer Balanced Action model in the video just under this one. I should also note he is using a new ligature, an Olegature. This first one, "The Wheel" is in 15/8 and no one in the band ever bats an eyelash. Try counting it! The last tune, The Single Petal of a Rose, is Chris playing like I have never heard him play before. What a beautiful, lyrical player he is. I really think Chris Potter is well on his way to becoming one of the most important figures in all of jazz. He is, in my opinion, a true genius.
The Wheel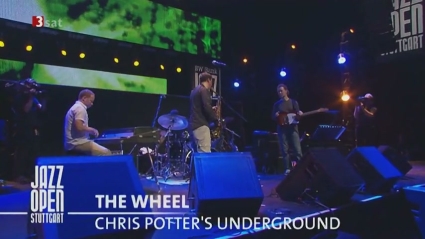 Click to Watch!
Viva Las Vilnius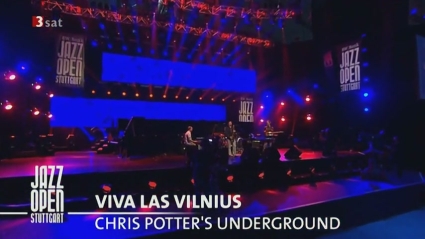 Click to Watch!
The Single Petal of a Rose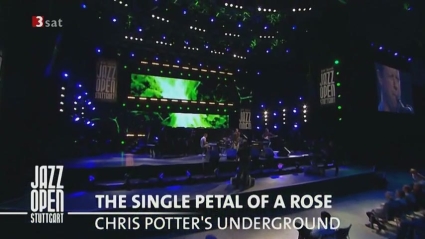 Click to Watch!
Wow, what can I say? Chris Potter just gets better every time I hear him play. Here he is playing Body & Soul. As long as there are players like Chris to interpret old chestnuts like this, I don't think I'll ever get tired of this tune.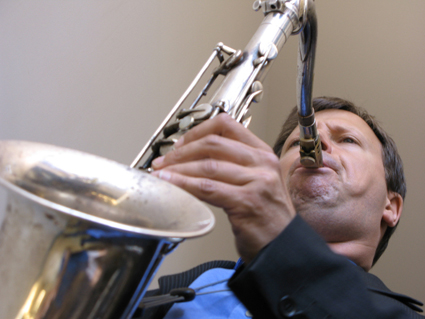 Click to Watch!
Click here for the solo transcription. Thanks to Kevin Jones of the University of South Carolina
Check out this great version of Body & Soul. To all the tenor players looking at this, you know this is a must for your repertoire.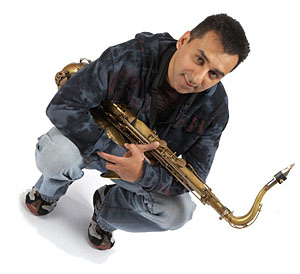 Click to Watch!
Dave Liebman, one of my all time favorite musicians. Check this one out. David Liebman – Soprano Saxophone, Joey Calderazzo – Piano, Dave Holland – Bass, Jack DeJohnette – Drums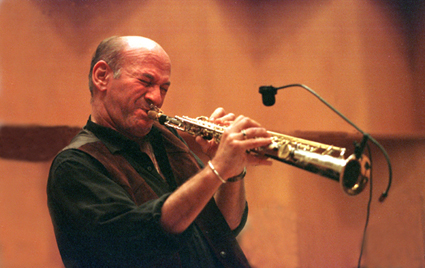 Click to Watch!
I really dig Bill Frisell. I think he is one of the most interesting musicians/composer/bandleader on the scene today. This was recorded on July 1, 2002 at The Spectrum, Montreal.
Bill Frisell (g), Greg Liesz (g), Billy Drewes (as),
Curtis Fowlkes (tb), Ron Miles (tpt), David Piltch
(b), Matt Chamberlain (d) If you haven't listened to Bill Frisell, I highly recommend that you do.
From the award-winning documentary, "Playing For Change: Peace Through Music", comes the first of many "songs around the world" being released independently. Featured is a cover of the Ben E. King classic by musicians around the world adding their part to the song as it travelled the globe. This and other songs such as "One Love" will be released as digital downloads soon; followed by the film soundtrack and DVD in stores on 4.18.09.
From the award-winning documentary, "Playing For Change: Peace Through Music", comes an incredible rendition of the legendary Bob Marley song "One Love" with Keb' Mo' and Manu Chao.  This is the third video from the documentary and a follow up to the classic "Stand By Me" and the incredible "Don't Worry." Released in celebration of Bob Marley's birthday on February 6th, this tribute to the legend is performed by musicians around the world adding their part to the song as it traveled the globe. This video will be available soon at iTunes and will also be available on CD/DVD on 4.28.09 everywhere music is sold. http://playingforchange.com
Check out this great Russian tenorman.
I used to think that Bing Crosby owned "White Christmas." Not any more, check out this really cool version by the Drifters, featuring Clyde McPhatter on the falsetto parts. This is my new favorite Christmas tune.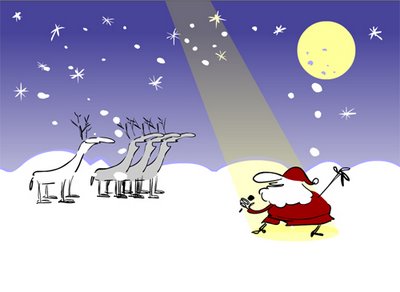 Click to Watch!
September 21st, 2008 · No Comments
This is a video from the 80's but I thought it was worth putting up for you to check out. Joel Peskin has got some great chops and great ideas. I think the overacting was part of someone's bad idea to bring excitement to the video. I have never seen Michael move quite that much, as if listening to the virtuosity happening on stage wasn't enough! Check it out.